Lois Goldblatt Mah Jongg Tournament
The Lois Goldblatt Mah Jongg Tournament is one of the largest and most popular mah jongg tournaments in North Texas. Last year's tournament welcomed over 125 players and raised over $25,000 for The Ryan Goldblatt Foundation (RGF). The tournament consists of 4 rounds of mah jongg with a delicious never-ending snack/drink bar provided for all of the players. There is a popular raffle with prizes including complimentary hotel stays at Dallas' finest hotels and dinners at Dallas' finest restaurants. Last year, one lucky winner won an electronic mah jongg table (a prize valued at $2,000)!! In addition to all of the amazing raffle prizes that are available to win, this tournament gives away prizes for the top 10 winners, prizes for the top round winners and a variety of door prizes just for registering and participating in the tournament.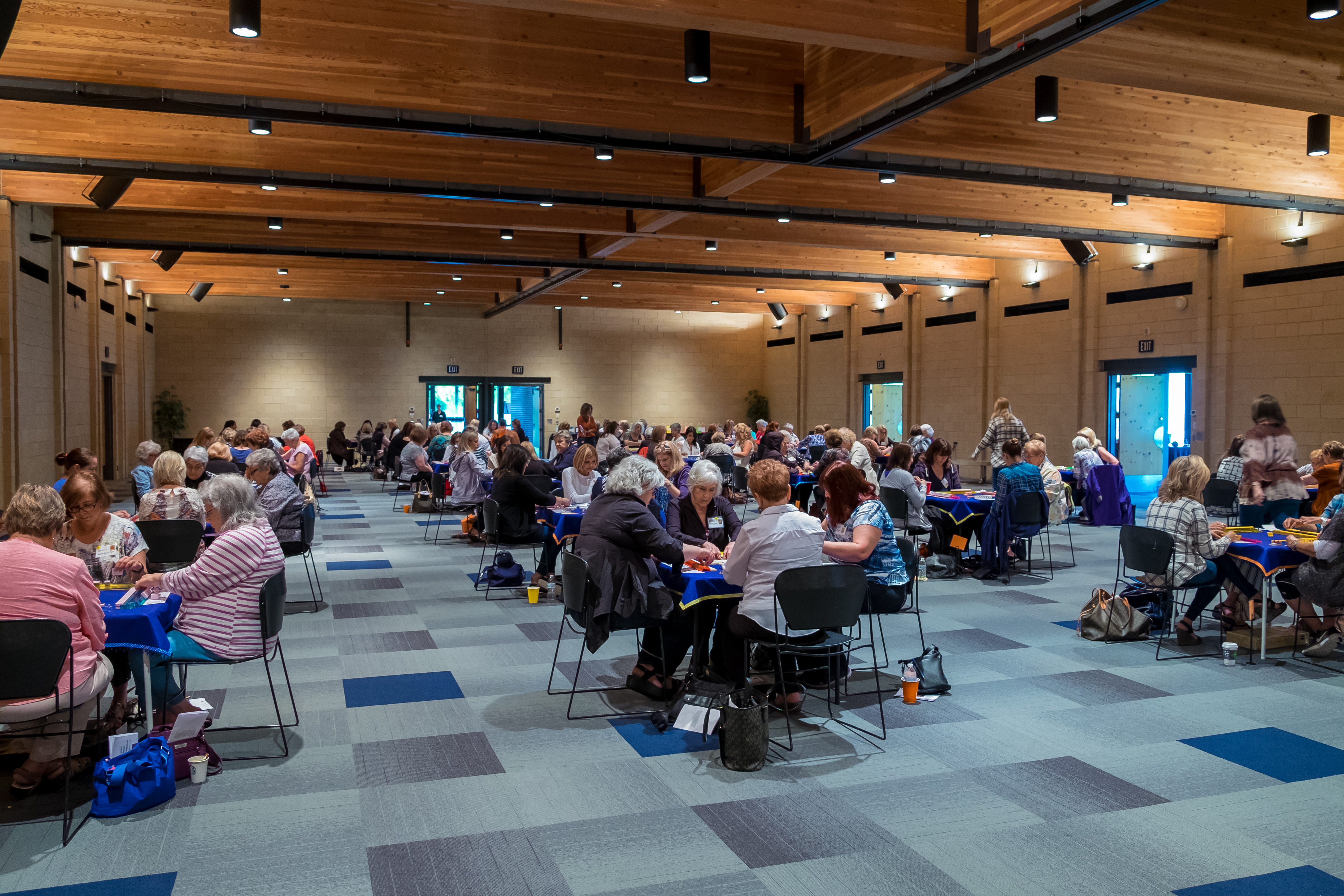 October 4, 2020 Tournament – Canceled
Hello!! I hope this finds everyone safe and HEALTHY. What a year 2020 has turned out to be. I wanted to let everyone know that I have officially canceled this year's mah jongg tournament that was scheduled for October 4. As we navigate through these uncertain times, I do not want to risk anybody's health and safety by holding a tournament this year. This makes me so sad as I was hoping by October, we would have come through this, but it doesn't look promising.
This tournament usually raises more than $20,000 for The Ryan Goldblatt Foundation (RGF). The RGF uses the money made from this tournament in several ways:
Over the last five years, the RGF has partnered with Dallas Children's Theater to bring plays to the hospital. The response to this has been phenomenal. The children in the hospital LOVE watching the plays live in the atrium. Most of these kids have never been to a play before, so this experience is a new one and one that is cherished by both the families of the kids as well as the actors from the theater. Due to COVID-19, the actors have not been able to perform the plays at the hospital, but instead, they have filmed the plays from the theater and have sent them over to the hospital so the kids can watch the plays on their TVs in their private rooms. Although it's not the same as live theater, it still gives the kids a sense of wonder and lets their minds be somewhere else other than focused on what's happening to them at that moment.
The RGF also puts together about 100 Halloween goody bags filled with toys and fun knick knacks for the kids receiving chemotherapy at Children's Medical Center – Dallas and Plano. The kids love getting the annual goody bags. The look of pure joy on their faces as they rummage through the bags is absolutely priceless.
The RGF also helps fund Camp Sol. Camp Sol is a camp for families who have lost a child. Medical professionals and mental health professionals assist these families with their grief and it's a place for families to meet other families who are going through the unimaginable. Surviving siblings attend the camp and meet other kids who have lost a brother or sister. Parents learn how to deal with the loss of a child. This camp is free to families and unfortunately, there is usually a wait list to attend. The camp takes place on a weekend twice a year and the RGF is proud to help fund it in order for families to receive the much needed emotional assistance this camp offers.
With that said, I will not be able to meet the RGF's goals this year without this mah jongg tournament. I am hoping you might still consider making a donation to my very personal cause so we can still make these kids smile and provide some much needed distractions from their day to day life. Please visit our website at www.ryangoldblattfoundation.org/donate and donate whatever you feel you can. Any amount is appreciated.
I have already booked my 2021 mah jongg tournament so mark your calendars now and save the date for October 3, 2021! The tournament will be taking place at The Addison Conference Centre.
Please stay safe and be well. Together, we will get through this – Joanne